About the space
A large Multi-Purpose Room on the ground floor of Station 20 West with doors accessing the green space outside the building.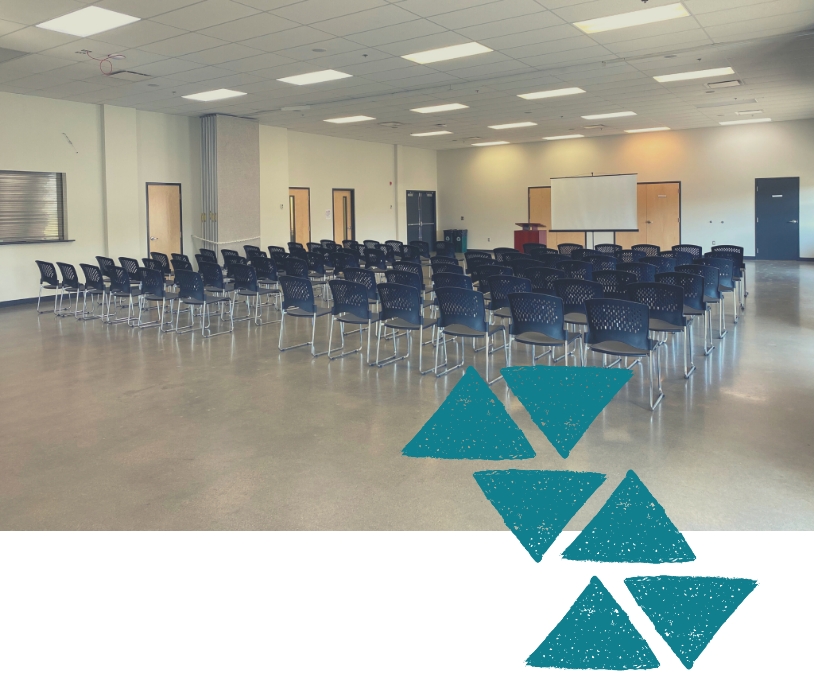 Room features
Seats 200 auditorium style or 100 banquet style. Transforms into two equally-sized spaces via moveable floor-to-ceiling partition. Both rectangular and circular tables are available for use in banquet, classroom, U-shape, Hollow Square or theatre configuration.
Floor Space: Overall: 20.7m (68') x 12.5m (41'), 259 square metres (2,788 square feet)

North or South Half: 10.35m (34') x 12.5m (41'), 129.5 square metres (1,394 square feet) Ceiling heights" 5m (6')

Door Widths: double doors 1.8m (6')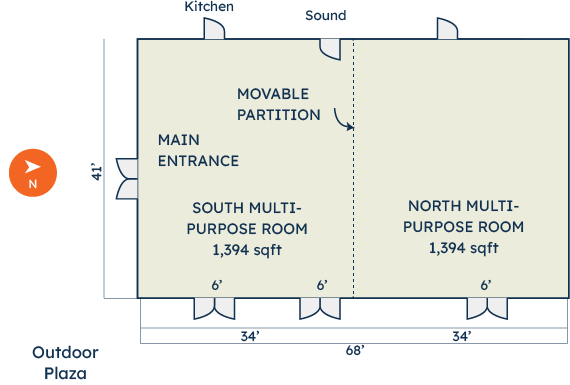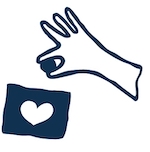 Donate today!
Your donation plays a key role in reducing poverty and inequity, and in creating a healthier and vibrant Saskatoon.