Station 20 West is a

Community Enterprise Centre

in the Heart of Saskatoon's Westside Core Neighbourhoods.
Our building residents
Residents of Station 20 West are called "Co-locators", coming together under one roof with the  shared goal of creating a space for the community to create connections, access resources and build resiliency. Each Co-locator organization offers different programs and supports to promote equity and well-being.
Current Co-locators:
Boxcar Caf

é

Lunch, Treats, Coffee, Catering
CHEP Good Food Inc. Community Market, Cooking, Nutrition Education, Good Food Box, Urban Agriculture
Elizabeth Fry Society of Saskatchewan Court Services, Sharing Circles
KidsFirst Early Childhood, Home Visits, Family Support
Our Neighbourhood Health Clinic Immunizations, Child Health
Quint Development Corporation Housing, Employment, Training
Saskatoon Housing Initiatives Partnership Housing Research, Policy
University of Saskatchewan Indigenous Health, Research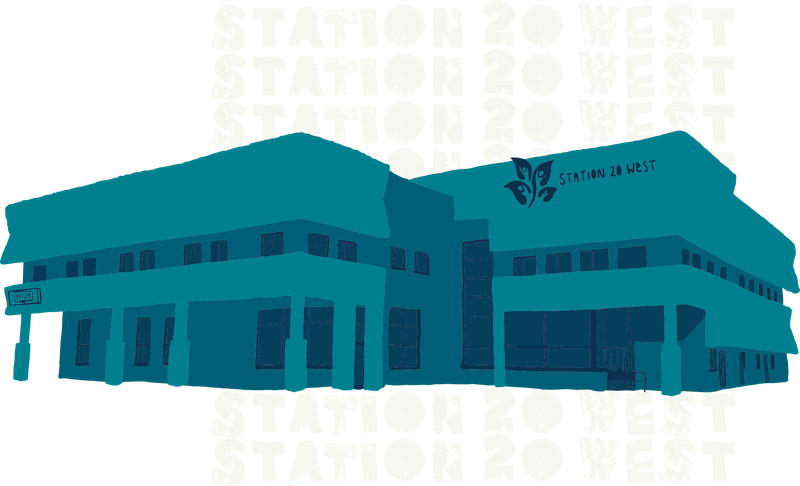 Who we are
Station 20 West is a place where each organization supports one another to enhance the overall goal of making the core neighbourhoods a better place to live. Our building on 20th Street  is a collaborative space for working, meeting, and creating community in Saskatoon's west side core neighbourhoods. We know first-hand that when like-minded organizations are co-located together, planned and unplanned collaboration and synergy occurs.
Our building features
Learn more about how you can have fun and connect in our building during your next visit.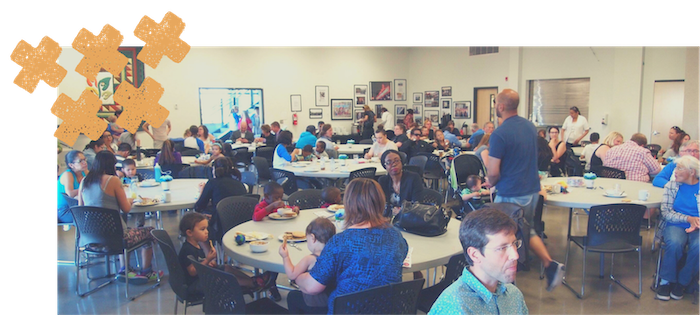 Grab a coffee, treat or lunch to go. Catering options are also available! Review our menus.

Check out  events happening at Station 20 West and within the wider Saskatoon community.
Plan your event
Looking for a great space to host your next event? Try an alternative to a traditional venue! Station 20 West provides a cost-effective location to accommodate big or small events, and we offer a range of catering options. Rooms have equipment options to support efficient meetings. Take the stress out of planning your event, all while supporting core neighbourhood development!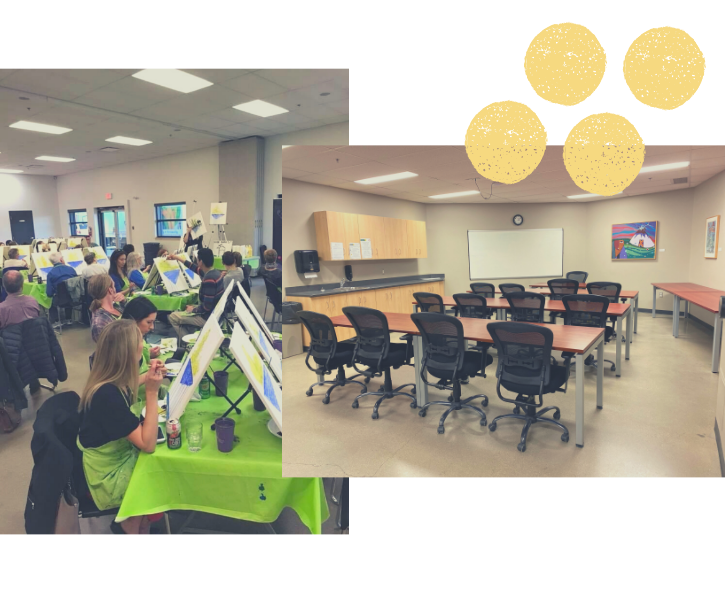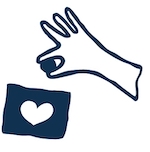 Donate today!
Your donation plays a key role in reducing poverty and inequity, and in creating a healthier and vibrant Saskatoon.